We tell stories
You could have a web series or a music video concept that you're keen to make. Maybe you need a standout ad for your new product launch. Or perhaps you just need help making a pitch deck. Whatever your idea, we're proficient at telling those stories through 2D and 3D animation.
As a predominantly character-driven animation studio, we're the perfect choice for captivating character design in your:
Launching
animated series
We create characters, prepare scripts, paint colourful environments, write music and help you launch your animated series on YouTube.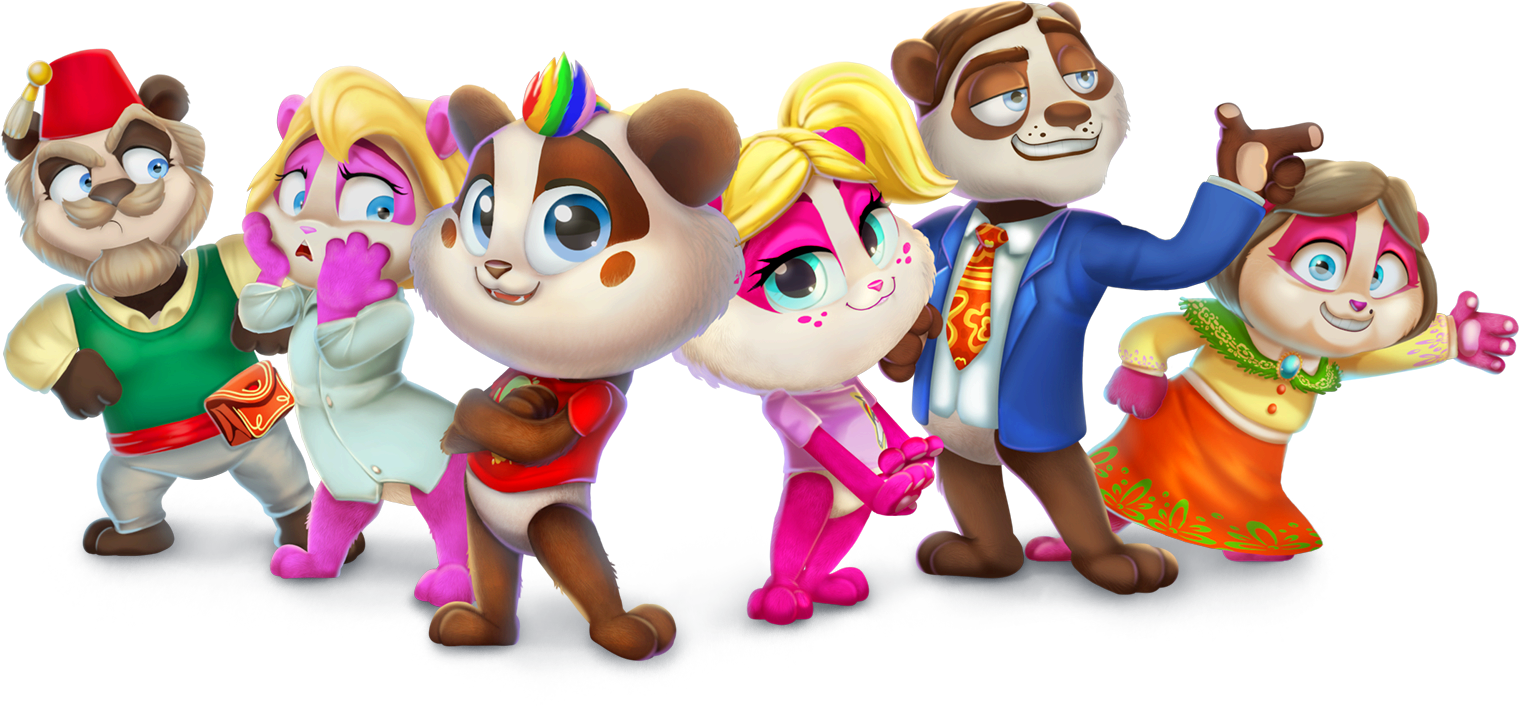 Our Panda Bo episodes have been published monthly from 2016 to 2020.
Experimental animation technique
The experimental 2.5D technique used in this production allowed us to keep costs down.
Although it took nearly three months to prepare the six panda bears, the production costs were less than anything hand-drawn or used with 3D animation.
Music and songs
For each episode, we'd create a new song and compose new music. With all-new compositions, there's no worry of copyright claims.
Over the years, we've created at least 30 new songs for Panda Bo.
Millions of views
The channel has achieved hundreds of millions of views on YouTube and seven million subscribers in three and a half years, according to SocialBlade.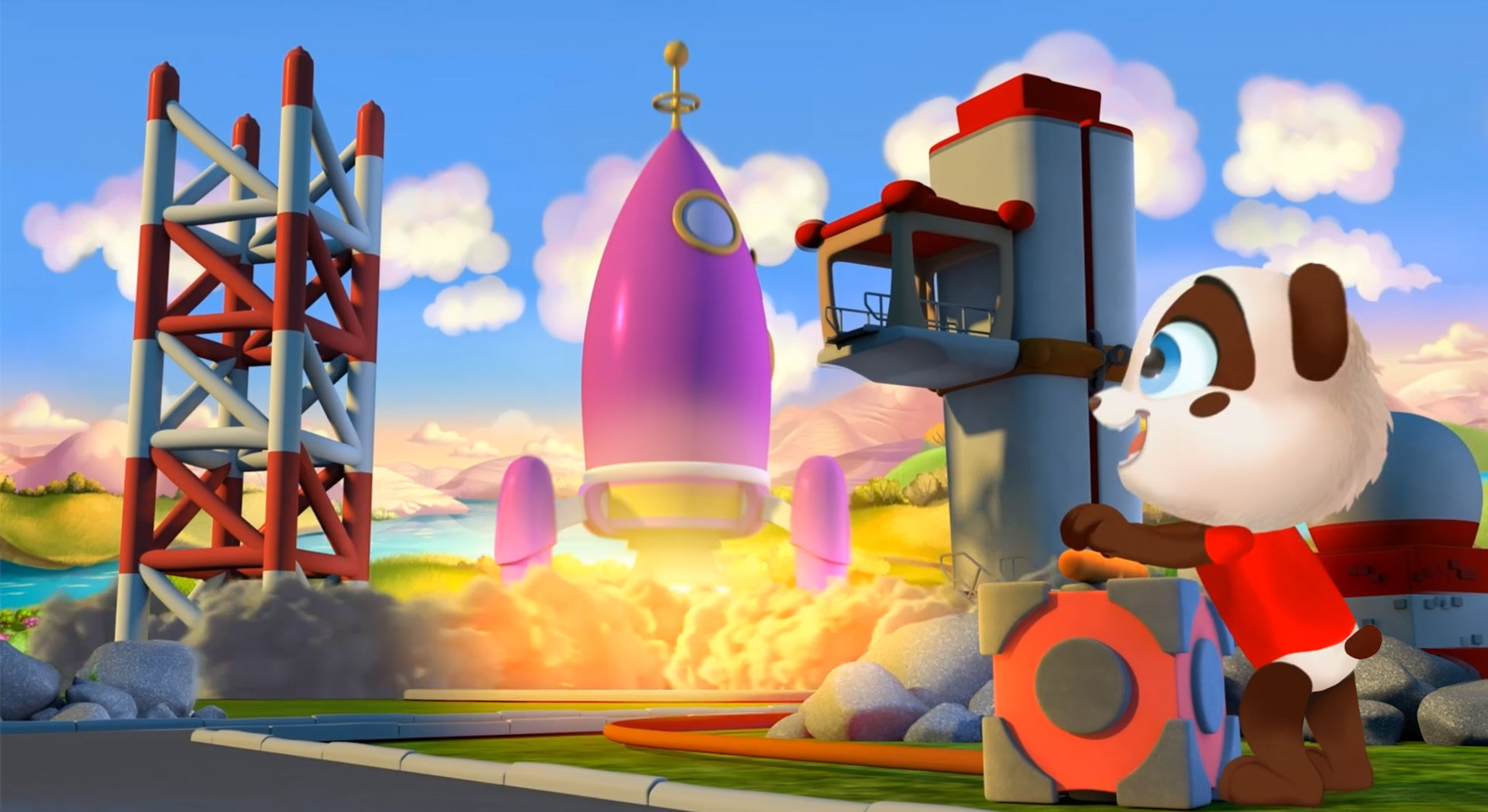 Creating music videos
We're adept at choosing the best style of animation for a music video. Even with the simplest of lyrics, we can create a visual world and tell a story to complement your track.
For example, in 2015, we released a clip about a Mexican lover for Mac Records® to critical acclaim.
And our latest music video featuring animated gorillas (created for Wally Warning) is set to be released in 2021. It tells a story of misplaced prejudice and judgement in an engaging way. We feel our gorilla characters provide an engaging accompaniment for Wally Warning's new single.
Watch the music video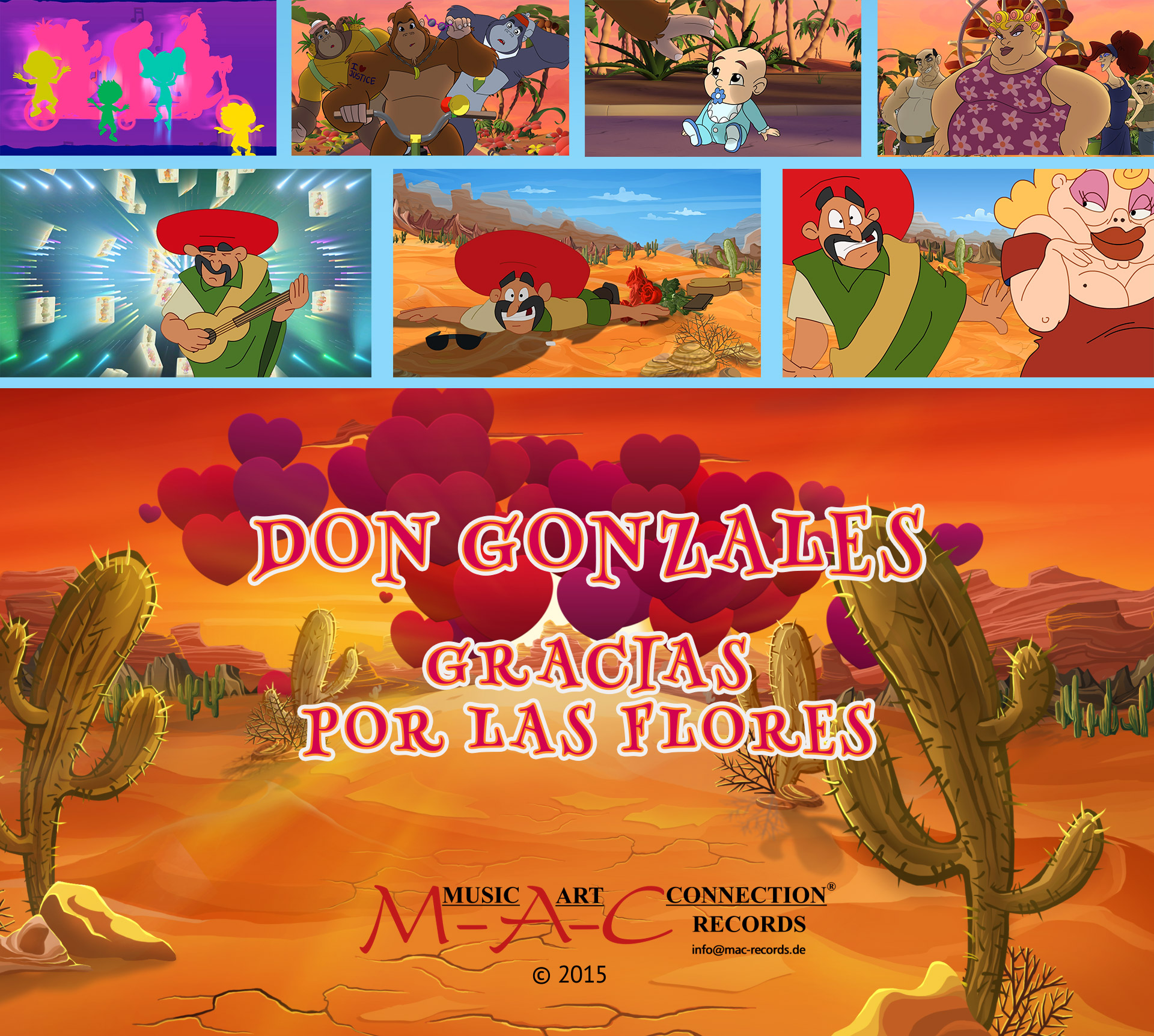 Preparing
learning animations
Combine visuals with native voiceovers for simple and fun e-learning. We'll never sell you a pre-packaged e-learning course. We'll help you define the optimal style for your audience and compile everything into a completely unique programme.
In 2016, we made several animated lectures for Mrs Karen Schumacher's French course "Delf Prim 1.1". Through the use of a native speaker and complementary animated graphics, our client reported higher engagement overall with her language course.
Watch the lecture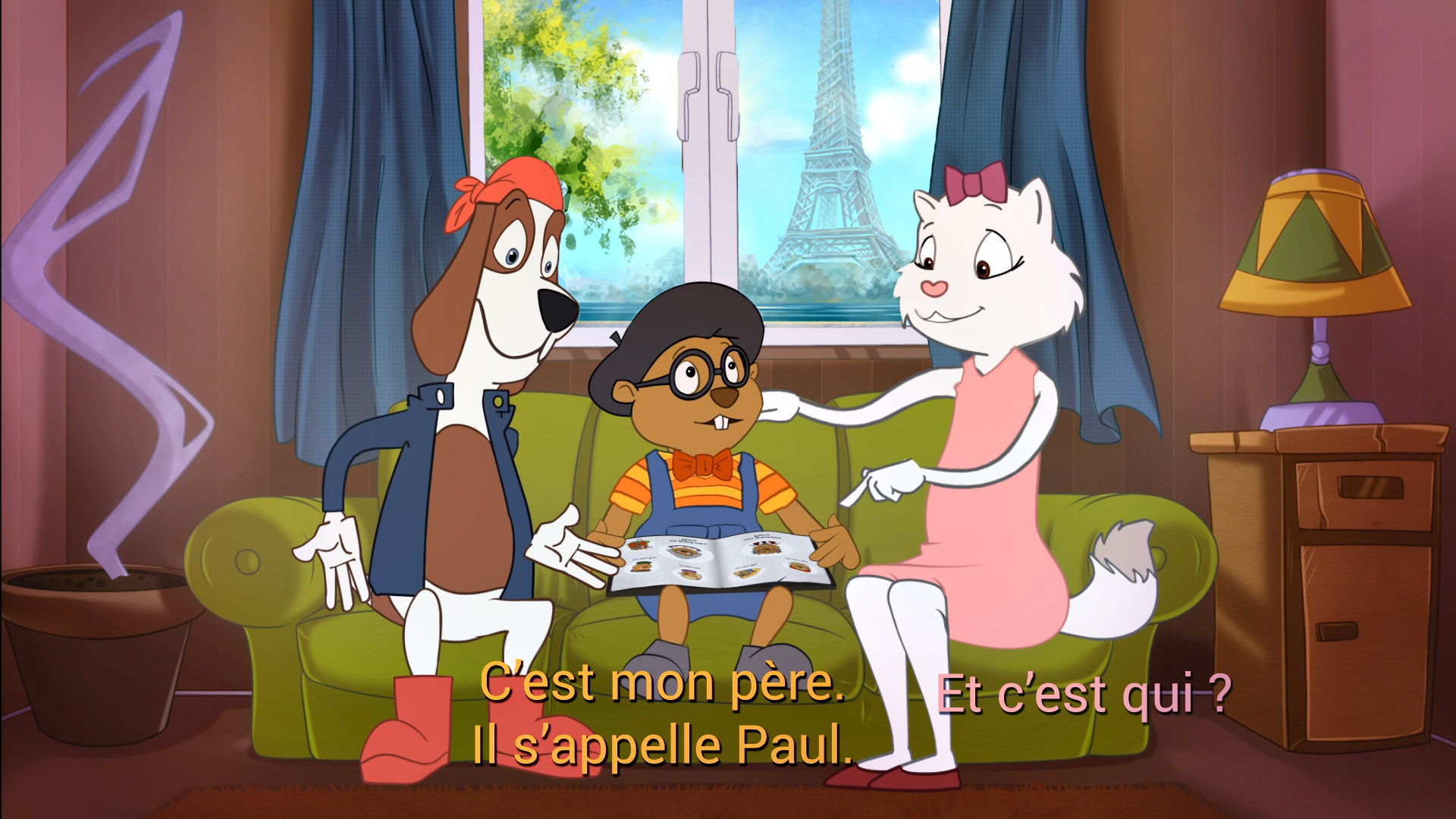 Producing compelling ads
Animation can be a great way to stand out from a flood of stock-image adverts. Be it a parody or a fictional world, let us position your business or product in a creative way.
In 2016, we did a short animated parody ad for pharmacist, Mathias Blum. He published our animation on his pharmacy's website, his Facebook page and on city screens to great effect. We love the out-of-the-box approach to a traditionally dull subject like pharma.
Watch the parody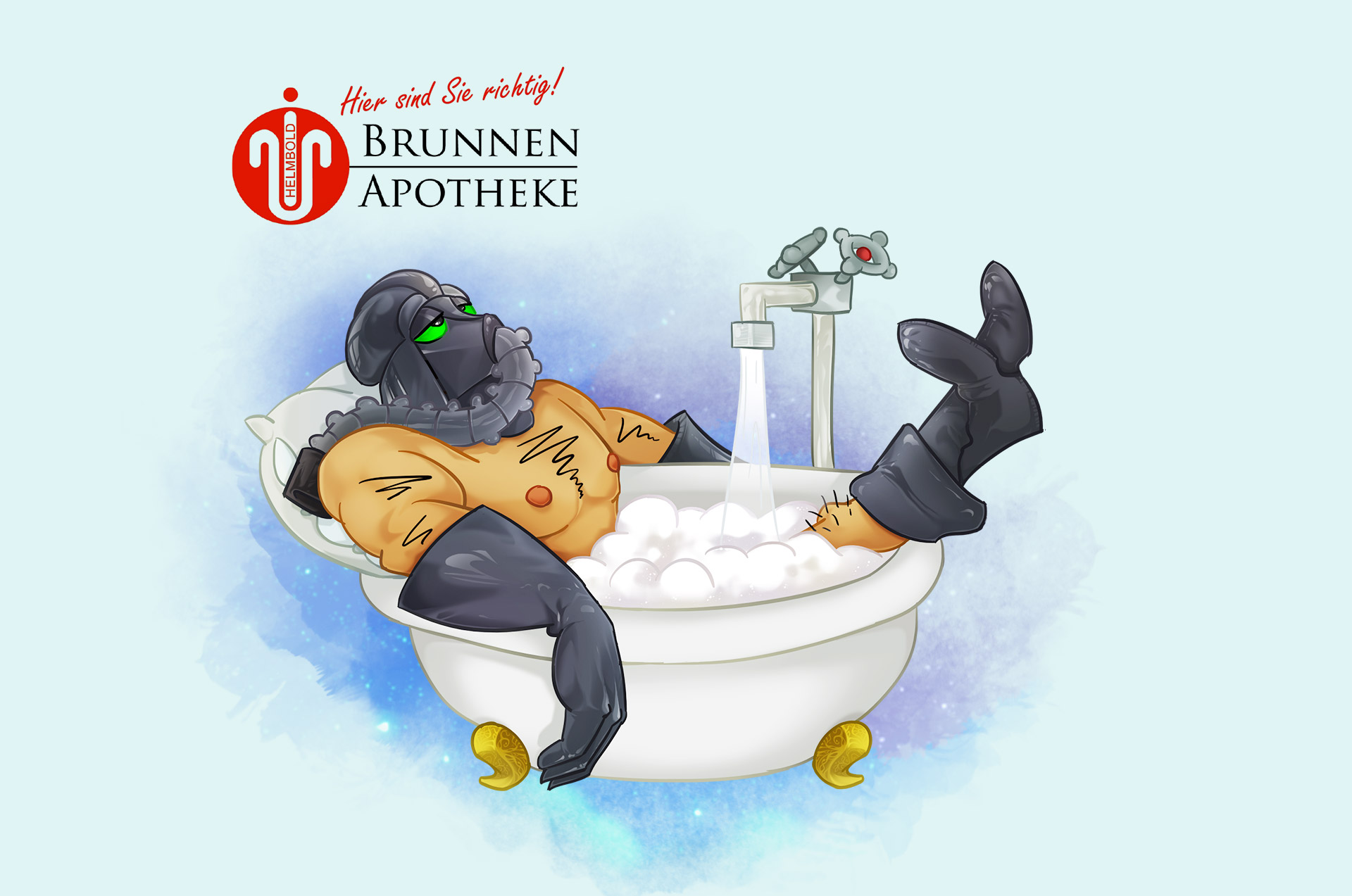 Surprise your friends
Why not surprise a friend or loved one with a funny animation about Dovahkiin, Iron Man or Rapunzel? Just let us know! We've already created animations based on games like the "Witcher" and "The Elder Scrolls." Authors usually don't mind fan-created work for private enjoyment.
And we're incredibly proud of our fan-made series of educational animated clips about Disney fairies. Plus, Rich Lambert, the creative director of the ZeniMax studio, is even subscribed to our artist Dana's Twitter page. She loves drawing characters from "The Elder Scrolls".
Get in touch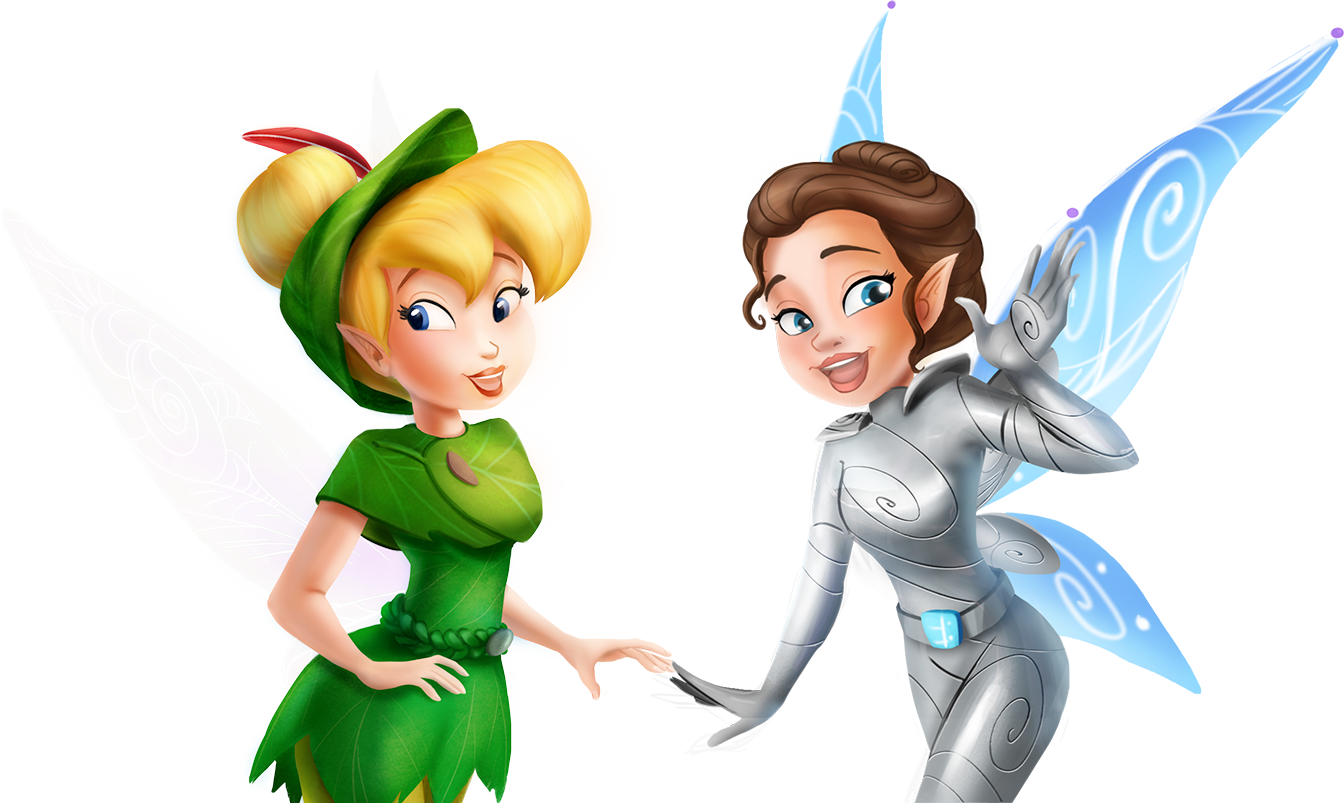 Expert pitch help
If you have an idea for an animated film or series, you may try to pitch it and apply for financing but usually, an idea alone isn't enough to impress. Our team can help you with your presentation.
We did this for Austrian author, Florian Juterschnig, in 2021. We developed the characters, drew a storyboard and made many sketches to show the world of his novel "Keinen Schritt zurück!" (No Step Back). We even prepared a teaser with some key scenes.
Get a quote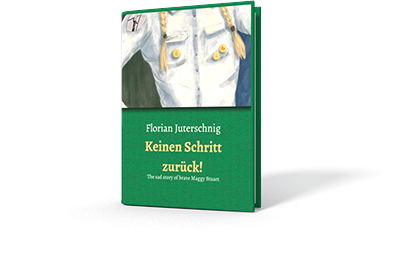 We are allowed to publish the teaser and the materials from the film only after the premiere.
Since each project is unique, why not contact us for a free quote on your bespoke concept?

Not sure what exactly you need? Let our team help craft your vision into the perfect brief.

Our goal is to help you realise your vision.
Get in touch
Get to know the team