By working with us, you support Ukraine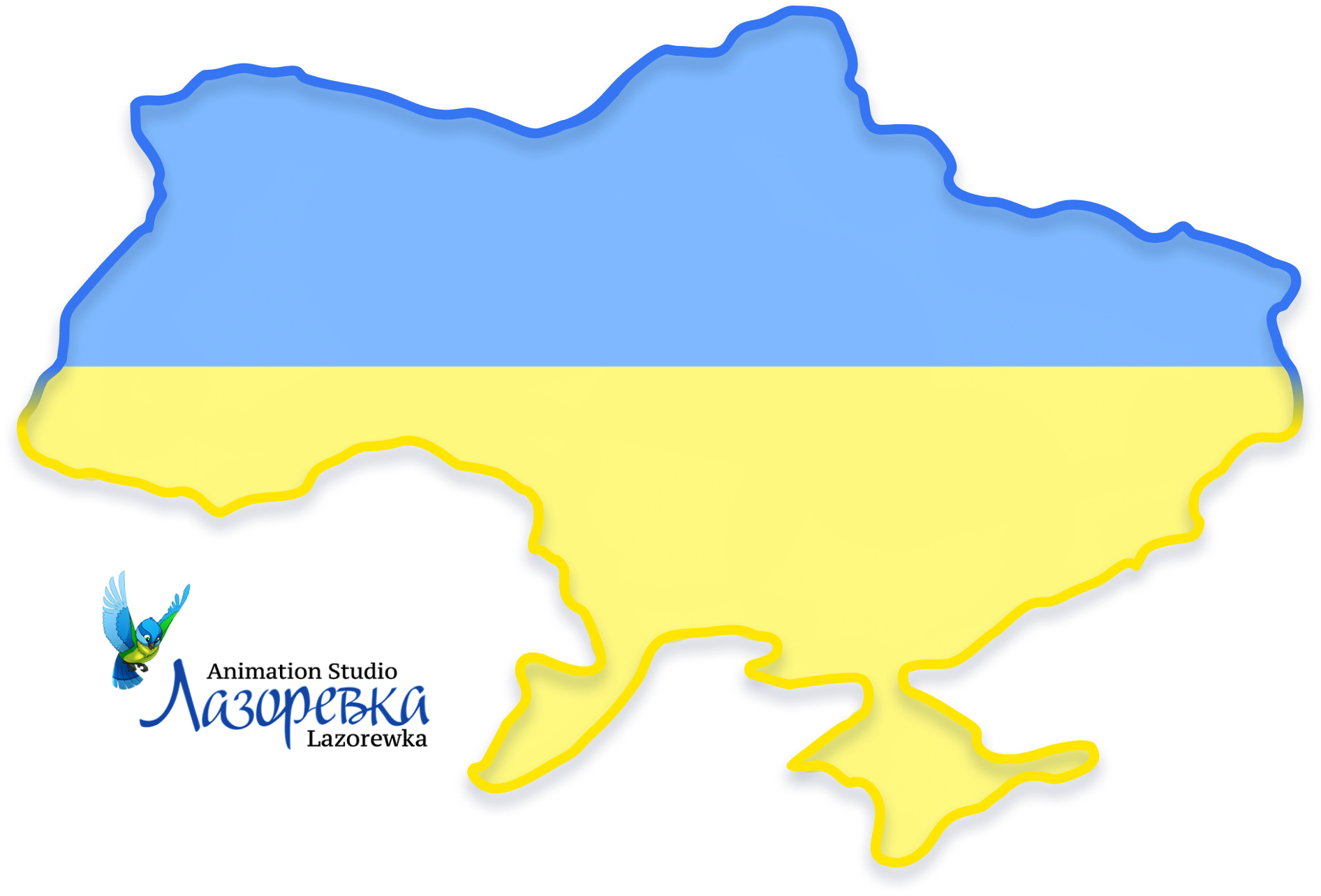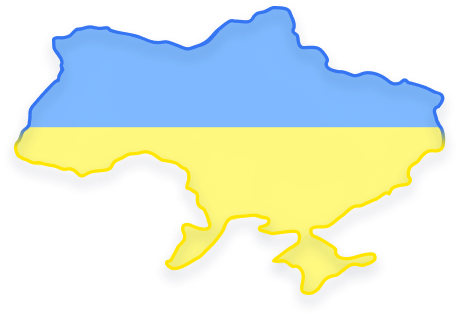 Pillusion Festival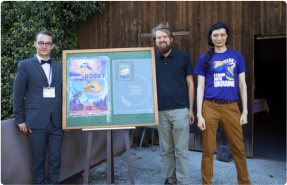 Ukrainian film "Victor Robot" was shown during the Pillusion Festival in Austria. A charity event made for the children of the Ukrainian refugees where we had raised some money. Many thanks to our partner, Florian Juterschnig.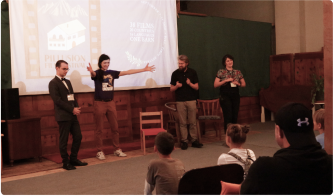 Participation of our team in the fund for the protection of people.
What we do
Hire Ukrainian artists
Purchase laptops and other hardware from Kyiv
Debunk Russian propaganda in social networks
Encourage partners to work with Ukraine
Send scenes for rendering to a ukrainian firm Forender
Our values
There are both Ukrainians and Russians in our studio. We share language, culture and our sincere wish to help Ukraine win the war as soon as possible.
Our story
Studio Lazorewka translates to Blue Tit Studio. It arose from a desire to really understand and translate the ideas of others into bright, colourful animations. Above all, our goal is to be a helpful animation studio. We'll always advise you on how to get the very best animation for your project.
Animation is not just fun for us—it's an art that helps our clients achieve their goals.
We do things differently by:
Bringing characters to life
We can use a cut-out animation to make three funny gorillas ride a bicycle and rescue kids. With frame-by-frame animation, we'll convey the despondent feelings of a shattered girl who has returned from the front. And 3D animation allows us to make baby pandas jump from one cloud to another with fantastical ease. We animate life itself.
Appreciating the classic arts
Our painters have experience with watercolours, gouache paint and oil. We do our best to evoke the look of classical materials while using digital art. For 3D, we draw the textures ourselves. By refusing generated noises and ideal gradients, our backgrounds look more natural and pleasing.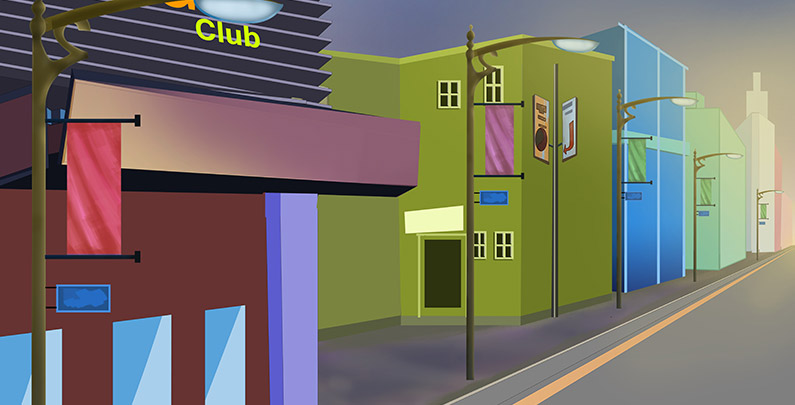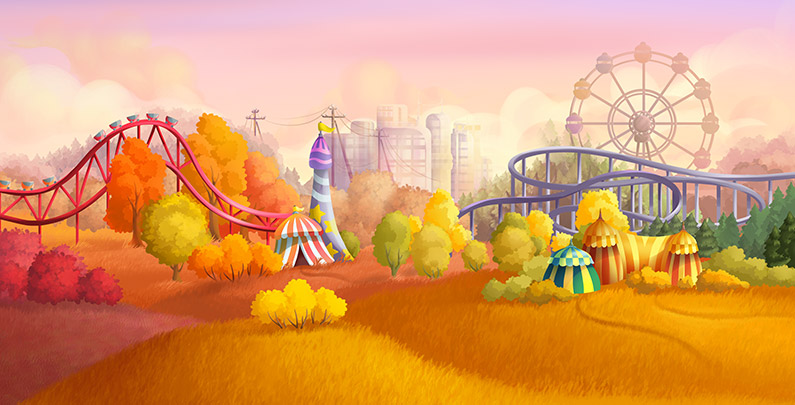 Creating vivid 3D worlds
For our characters, we build amusement parks, medieval castles and thick forests of a million trees. Let the rocket start from a launchpad and spread its fire tail of fluids and boiling vapour composed of animated particles across a vivid landscape. We're creating worlds, not scenes.
Developing robust, unique characters
We build angular villains, round and fluffy animals and aliens with claws and tentacles. Our character artists know the specifics of heavily stylised characters, like Bender the robot from "Futurama", and more realistic characters closer to real people like Jasmine from "Aladdin". We can take a potato, a shoe or a can and make an evil or a good-natured character based on its shape.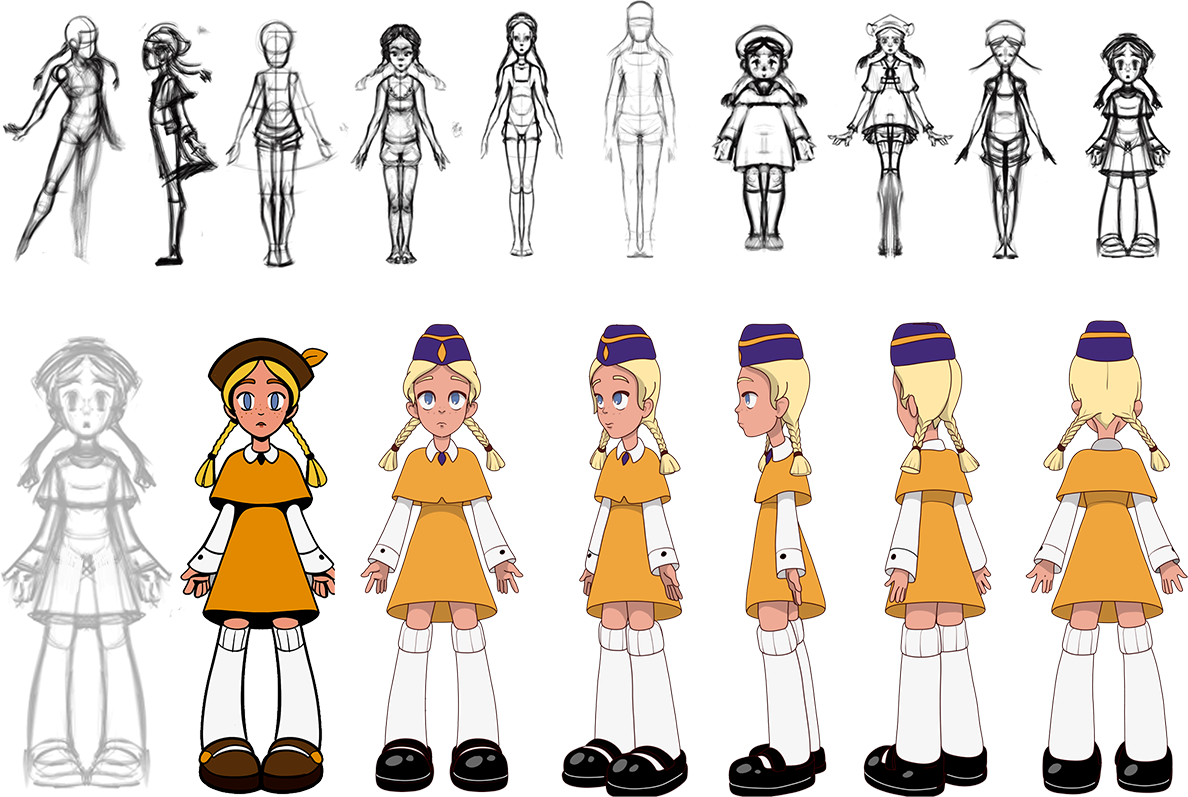 Sometimes it takes dozens of sketches to find the right image and our artists never stop until they get it.
Caring about fine detail
For a project in a fictionalised version of World War II, we researched the archive photographs of Dresden, Hamburg and Berlin. And our 3D modeller studied the blueprints of a locomotive from that time to create a plausible model.
Our animators tend to reject the automatic inverse kinematics when working with cut-out animation. When figures are automatically animated, it's too stiff, mechanical and unnatural. To make the motion more fluid and pleasing, we animate manually.
Adhering to our principles
With our work, we pay tribute to the classic animated films from Walt Disney Studios that inspired us to create.
As a matter of principle, we never take part in projects that condone religious fanaticism, anti-science agenda, consumption of alcohol, tobacco or other drugs. It's just part of our core values.
Last but not least: we never use unlicensed models, textures and drawings in our work.
Meet the animation team
Our team is both from Ukraine and Russia. We share language, European culture, our love for animation and our sincere and burning desire to help Ukraine win the war that is going on as I'm writing these words.
Unfortunately, some of our colleagues and their relatives haven't left Russia yet. Given that they stand with Ukraine, it would not be wise to mention their names here.
As for our Ukrainian partners and friends, they might also get into trouble if someone sees them working with former Russians (some of us had been Russian before the 24th of February 2022, but we don't want to have anything in common with them now).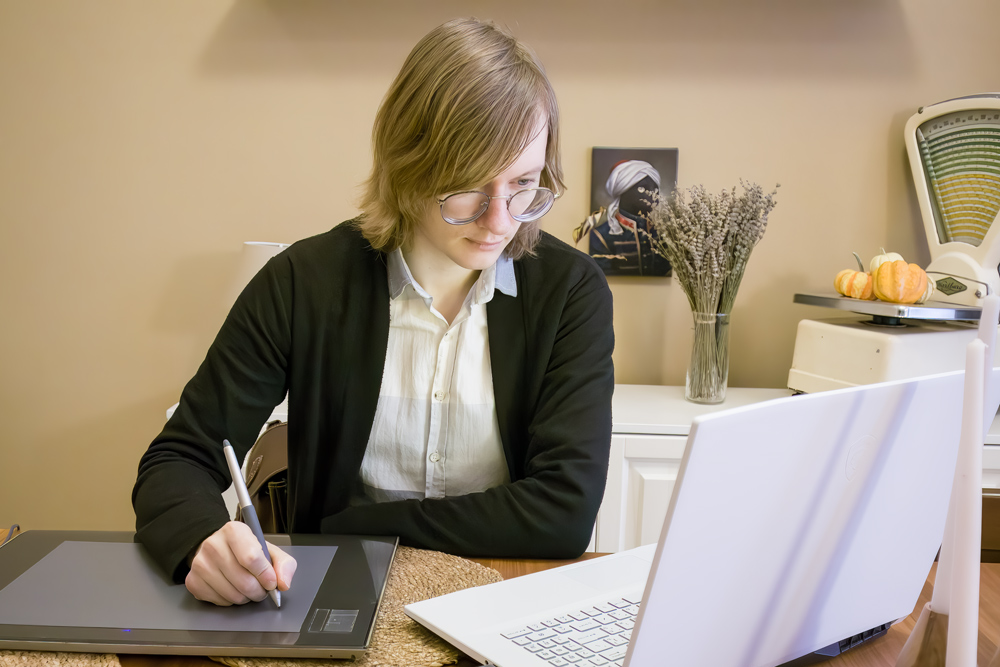 Alexandr Zraikovsky
animator, background painter, storyboard artist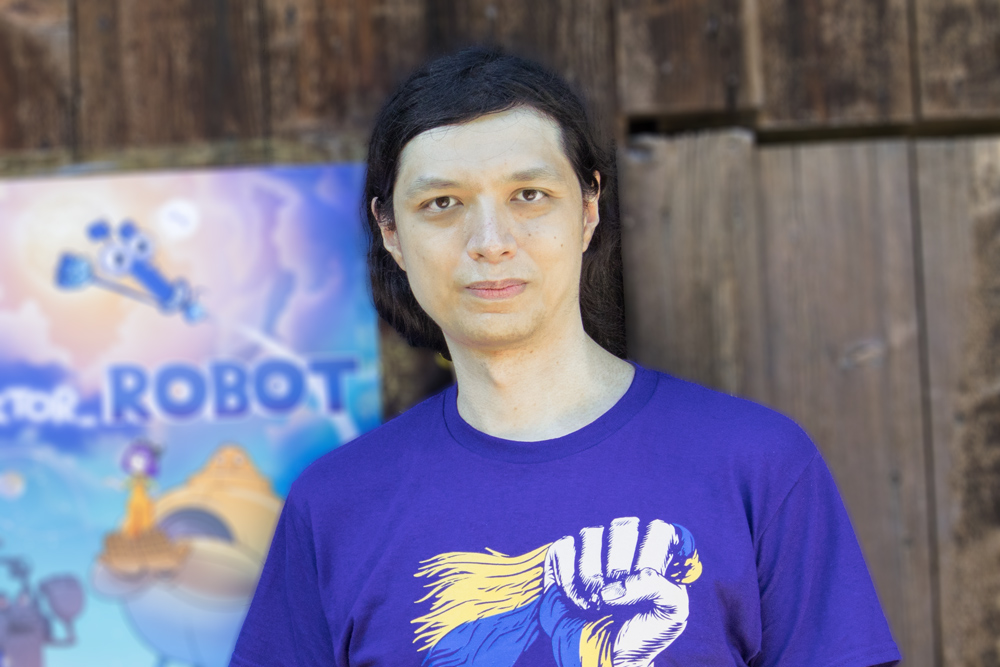 Mikhail Ten
art-director, animator, 3D-artist, editor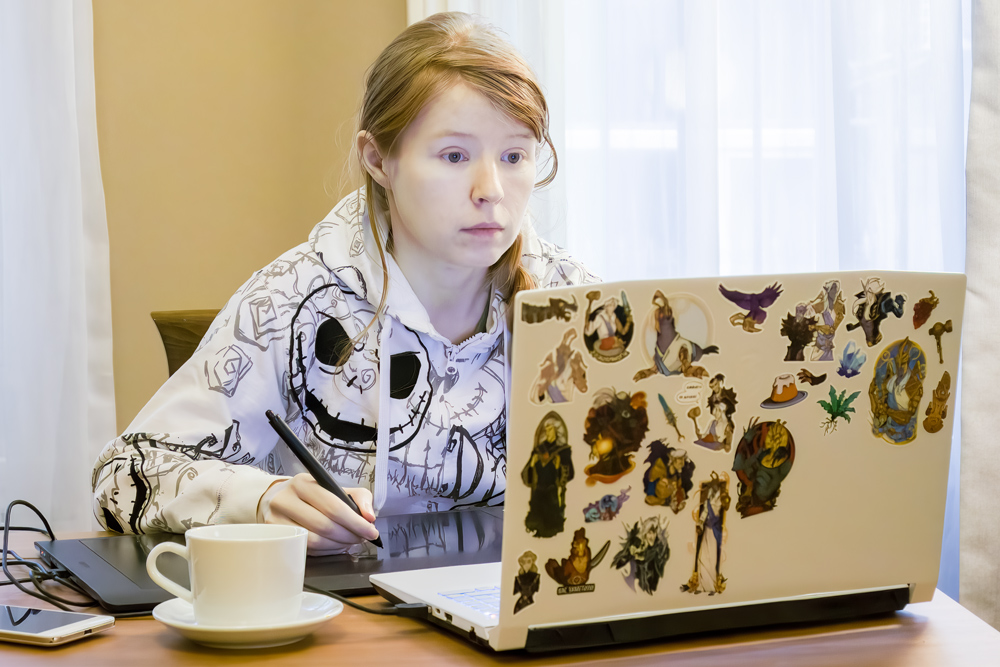 Dana Slovski
illustrator, animator, character developer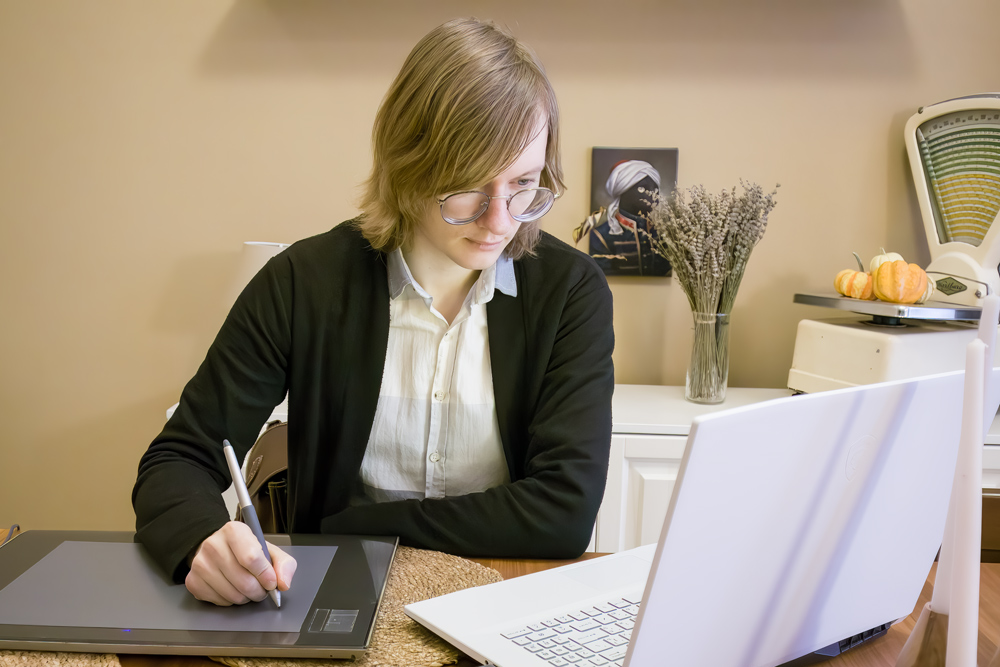 Alexandr Zraikovsky
animator, background painter, storyboard artist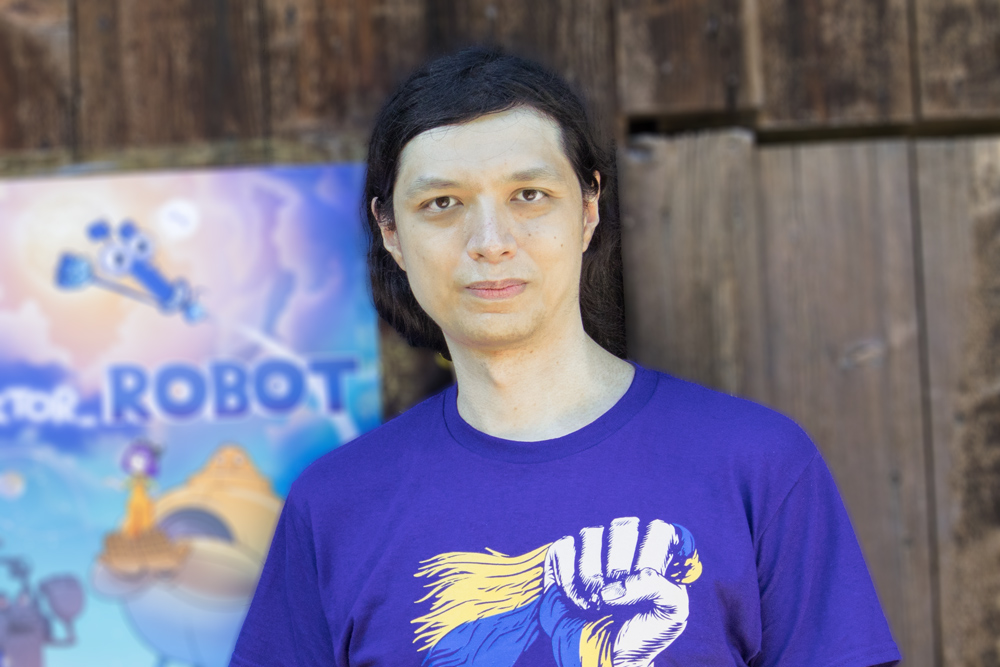 Mikhail Ten
art-director, animator, 3D-artist, editor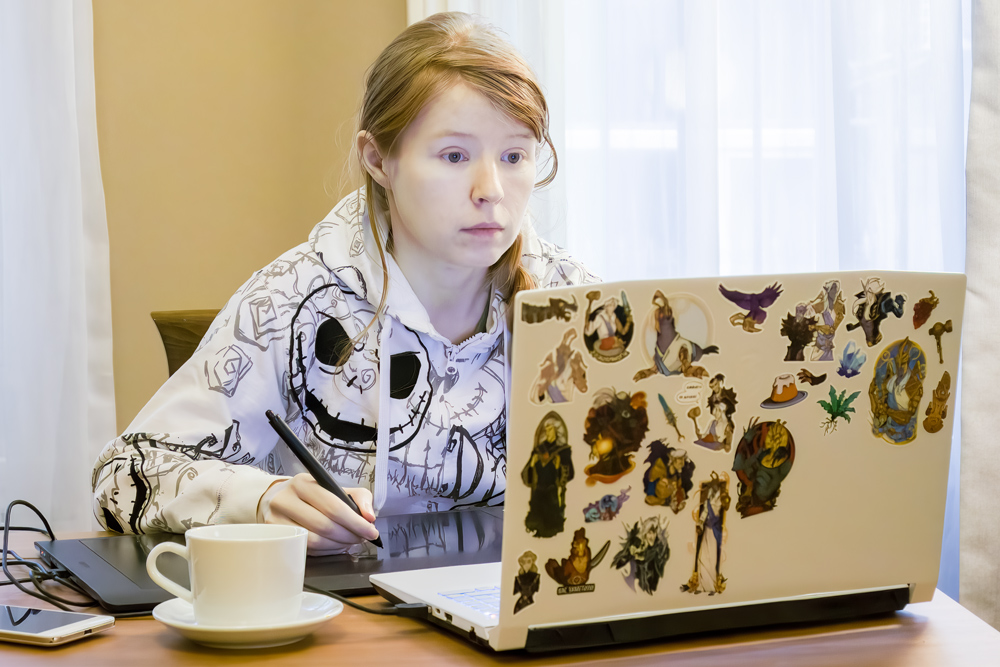 Dana Slovski
illustrator, animator, character developer
Working with our team
Usually, all our projects go through five stages.
That's not to say that you can't get in touch for something small and specific like a standalone storyboard. But generally, our process is:
1. Scoping
We find out all we can about your idea and your goals.
2. Proposal
We'll give you a guideline for what we think it will cost to animate your idea.
3. Storyboard
We'll flesh out the concept with an animated storyboard.
4. Production
We make all the assets (characters, backgrounds, music, etc.) and bring the idea to life. We'll keep you updated regularly.
5. Final touches
We'll review the project together with you, fix the remaining miscues and put the finishing touches in place.
Ready to get started? Get a no-obligation quote today.
Get in touch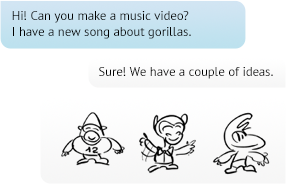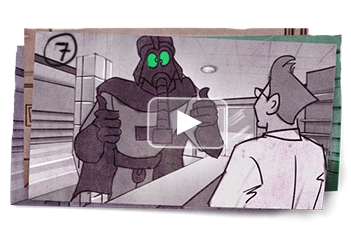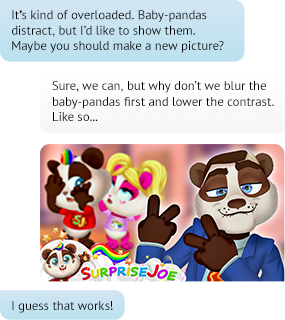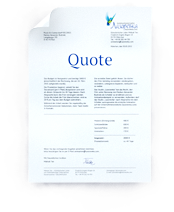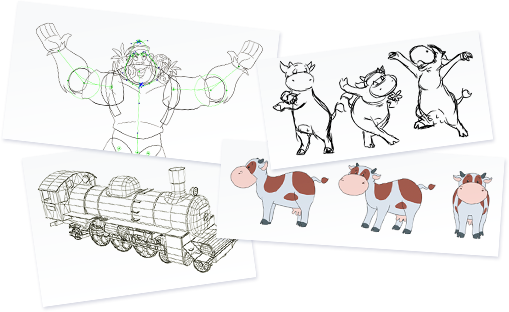 Why choose animation?